No matter the time of year, having your own car pressure washer can be a handy piece of kit to own. If you live in the countryside, cars get especially dirty from mud off the fields, which then turns to heavy dust or muck when the rain comes.
Each journey can leave your car filthy, and having to pay for even one car wash per week could add up to almost £300. For that kind of money, it's definitely worth buying a decent car pressure washer.
If you want to keep your agricultural machinery clean too, you're going to need something with serious power behind it, so I'll cover for that in this article too.
While keeping your car clean if you're a city dweller is usually less work, there's still the fact that industrial fallout and heavy dust in the rain can occur quite frequently in summertime. That type of dust can be highly gritty, and if you wash the car without rinsing it properly first can cause heavy swirls and scratches, which dull the paint badly.
Because of the heavy-duty salt laid down on roads in winter, it's always a good idea to keep your car cleaned at least once a week, especially under the wheel arches and undercarriage as much as possible, to help fend off the salt eating away and causing rust.
In all these cases, it's cheaper to buy yourself a car pressure washer than spend hundreds per year on car washes, and it can keep your paintwork looking in better condition too.
No matter your budget, we've got you covered in this list of the best pressure washers for your money. TIP: As always, shop around for the best price, and keep an eye on postage costs too, as they can add a fair whack if you're not careful.
Budget: Under £25.00
Considering the price, this cheap 'n' cheerful washer gives a reasonable 60 bar (870 psi) pressure via a 1400W motor, is light at only 6.5 kilograms and comes with a one year guarantee . I've seen these retail at about £40.00, but a bit off searching on the 'net should find you one below the £25.00 mark.
If you're only using it for lighter mud and general road grime, but haven't got much spare cash to splash, this'll do the trick.
Budget: Around £50.00
Makita HW101 AquaMak 240v 100 Bar Domestic Electric Pressure Washer (240-volt) : Approx. £54.00 – £57.00
Makita are known for their good quality tools, and they back this one up with a superb three year guarantee, stating 'Makita will fix and service any Makita Powertool or accessory, even those models that may now be discontinued or obsolete'. Impressive.
There's a decent 100 bar (1,450 psi) pressure from the 1300W motor, a flow rate of 360 litres per hour, and it weighs just 6.5 kgs too. Some even come with a snow foam lance as well, which makes cleaning the car even quicker. Bit of a bargain this one, and packs more of a punch than the cheaper pressure washer above.
Budget: £100.00 – £150.00
Kärcher K2 Car Air-Cooled Pressure Washer (240-volt) : around £110.00 – £140.00
Kärcher are a very well-known pressure washer manufacturer, and they're available both online and for sale at most larger car part stores, national DIY chains and even some supermarkets.
Kärcher make variety of machines going upwards in price, and there are also different versions for different tasks. This K2 Car Air-Cooled model has a 1400W motor, weighs 7 kilos, has 110 bar (1,595 psi) of pressure, a 360 litre per hour flow and a two year
The difference with this one is that is has a handy external detergent suction tube so you can fire liquid cleaner over the car to help ease the dirt away, plus it comes as a kit including a foam nozzle (for snow foam), a couple of different sprayer lances for different grades of dirt depth, a soft wash brush (although I don't recommend using these. See my other Chipex article here for why not) and car shampoo, plus it also has wheels (which make it much easier to drag about) and holders for all the lances etc.
Bosch AQT 35-12 High Pressure Washer (240-volt) : £105.00 – £140.00
Bosch is another one who have been making power tools for a long time, so you'd assume their car pressure washers were decent as well.
The AQT 35-12 has a body weight of only 5.5 kgs, but puts out 120 bar (1,740 psi) of pressure from a 1500W motor, giving a flow rate of 350 l/p/h. This version comes with a 3 – 1 nozzle, for high pressure, rotary jet and low pressure soap. This saves having to mess about swapping between lances, which in turn saves time and mess (ever tried changing a lance section when your hands are freezing cold and covered in soap and water?).
Handy features include wheels, a handle that folds down to make for a compact system, a clear-view water filter, quick-connect SDS fittings and although there are no extras included (such as a snow foam attachment or brush), these are available for around £10.00 each.
Budget: £200.00 – £350.00
Kranzle K 1050 P Portable & Compact Pressure Cleaner: Approx. £300.00 – £350.00
More for the professionals, or if you've got the money and want something that will last a long time, the Kranzle K 1050 P offers high performance and high durability.
This version has a brass pump head for longevity, works from a standard 230-volt power point, offers 130 bar (1,885 psi) of pressure, a 450 litre per hour output, and is also compact too.
It comes with an 8-metre high-pressure hose, a trigger gun with safety catch and quick-release fitting, plus a flat-get stainless steel lance and brass quick-release. Various official lances are available for around £25 – £30.
However, it weighs a hefty 19 kilos and doesn't have wheels, so it's not one that you can simply drag around the driveway.
Instead, this one is meant to be left in one place and used via the included long hose. Available via the UK Kranzle site.
Karcher HD 5/11 P Pressure Washer (240 volt) : around £310.00
This Karcher is again aimed at professional use, but it wouldn't be an issue using it for washing your car at home. It's a cool looking thing too, and if you're in the money and want something that'll look decent in the garage, this is it.
The HD 5/11 P provides 110 bar (1,595 psi) of pressure and a water flow of 490 litres per hour. While the weight is 20.5 kilos, there are wheels to pull it around on, and the cool thing is that it'll actually work horizontally too, so need to worry about keeping it upright any more.
There's a thick, heavy-duty power cable and 10-metre high quality hose, and it includes features normally found on more expensive machines, such as a soft-start feature to protect internal components, an easy-press trigger for less stress on the hand, built-in storage for the lance and a large carry handle to make carrying it up ladders or steps easy, should you want to clean a large vehicle or house windows etc.
Pressure washers for agricultural/heavy-duty use only
If you need to clean thoroughly mucky farm equipment or 4x4s that are used off-road, these are the types of machine you'll need. Note: some manufacturers say there aren't suitable for cars, so check beforehand and be very careful using them. Some will strip away paint and decals if used too close to the bodywork!
Parker Petrol Pressure Jet Washer 6.5HP – 2900 PSI: around £200.00 – £230.00
If you're away from a power point, or have something extremely dirty to wash, this one will do the trick, and at a reasonable price too.
It's powered by a 6.5 horsepower, 4-stoke air cooled petrol engine, which kicks out a massive 2,900 psi (200 bar) of pressure, has a strong metal frame holding everything in place and wheels to cart it about, thankfully, as it weights 25 kilos.
There's an 8 metre professional-grade hydraulic-type hose included, and the nozzle has 4 spray settings: 'pencil-spray' for really stubborn sections, low pressure for spraying on chemical cleaners, plus narrow and wide jets.
Clarke PLS265 Heavy Duty Petrol Driven Pressure Washer: £719.00
If you want something with incredible power for quickly and efficiently removing heavy dirt build-up, oil from garage floors, and a machine that'll clean a vehicle in double-quick time, the Clarke PLS265 is definitely one to consider.
This is not a cheap power washer, but it's built to slice through even thickly-layered muck in seconds, thanks to a 13 horsepower petrol engine. That's a lot, considering a typical 50cc scooter makes around 5 – 7 hp!
In turn, this means a dirt-munching humongous 3,371 psi (260 bar) of pressure and a 990 litres per hour flow rate.
This beast weighs in at 62 kilograms, but you do get proper pneumatic tyres and a heavy-duty frame handle to pull it about. There's also an adjustable pressure output, professional lance with protective shroud (yes, that's definitely needed!) and a detergent pick-up hose.
Written by Chris Davies – an award-winning motoring journalist writing for CarProductsTested.com
Images:
– Muddy Chevy Silverado – Timothy Balogh
– Classic Pick-Up Truck In Mud: LadyDragonflyCC
Choosing a selection results in a full page refresh.
Press the space key then arrow keys to make a selection.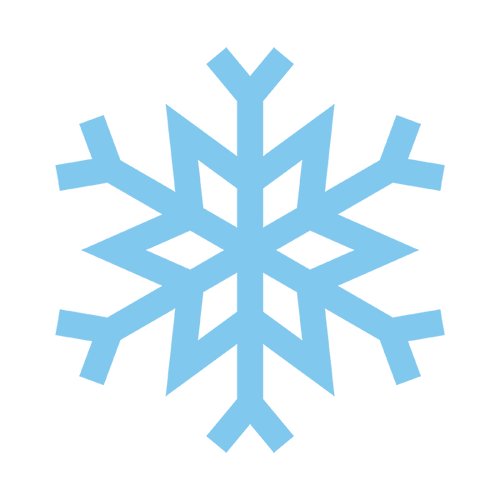 Use code 15%sale for
15% off your order