Ferrari 328 bumper before using Chipex
Ferrari 328 bumper after using Chipex
Like many, you take pride in your car's appearance. When it gets dirty you wash it or have it washed, then it has a coat of wax lovingly applied and it's looking great once more… that is until you get to a section of the car and notice a slight scuff, or maybe stone chips appearing from that last motorway blast. Infuriating, isn't it.
Whether you simply like to keep your car looking its best, or are getting it looking good for selling (experts reckon you can add £200 and upwards to the value of your car by tidying the paintwork up before selling!), the fact is that having a slight scuff or a fair few stone chips on the bumper can make the car look ugly and well under-par.
Thankfully Chipex have the solution! But firstly let's have a look at the other alternatives, and why Chipex proves itself to be the better option to them.
The problem with having your car bumper repaired in the traditional way is that it can be costly – an expense you don't want or need. How much is it to respray a bumper? After a few phone calls to various body repair centres, the average cost of a bumper to be 'flatted' (where the chip, scratch or scuff is rubbed down flat, ready for respray), primed and then resprayed is from £150 – £300, depending on the car, of course.
If it's a slight scuff or scratch, they can sometimes repair that area and 'blend' the paintwork to look as one, although in my own experience it take a whole lot of skill to get the two areas to match perfectly. Even having this done will set you back at least £80+, depending on the panel.
While the above may be fair prices for the work carried out, there are setbacks: the dent in your bank account, the messing around dropping the car off and then waiting a couple of days for it to be done, and having to arrange lifts or taxi/bus rides to work. And then if it isn't done well, you've got the stress of doing it all over again. I know the pain, as I've been there and done that way too many times.
Before (left) and after (right) using Chipex on bumper scratches and chips.
Another way is to pay a specialist to come out to your car and repair/paint the stone chips or scratch. Even then, I was quoted a minimum of £45 – £55, and that was for just a few chips or a light scratch, and again you have the inconvenience in most cases of arranging for them to come and quote for the repair before they can actually do the job.
One more method is to buy or use one of those scratch & chip repair kits you can get from motoring stores. In my experience these are a real pain to use, as it's a long and slow process building up layers of separate paint and lacquer, and a decent finish is hard to achieve after all that effort.
Worse are the pen-type touch-up kits – you know, the ones you get in your car's glove box. I've used these a load of times on my various cars over the years, and they never seem to improve, giving a blatantly obvious and ugly finish to the chip repair, and then the next time you go to use it, the little brush has dried stiff for some weird reason. Annoying.
Rear Bumper Before & After applying Chipex touch up paint.
What's the alternative to the above though? A Chipex car touch-up paint system! With a Chipex touch-up system you can repair or hide stone chips and light scratches or scuffs on car bumpers and other areas with very little effort on your part.
The benefits to the Chipex system are numerous, so let's list them:
It is highly cost-effective, with kit prices at £29.95 (12 chips), £35.95 (24 chips), and £37.95 (Chipex 'Road Rash kit), plus £4.99 P&P in the UK.
You can use the Chipex kit over and over again, for any future repairs.
The paint match is 100% guaranteed, as Chipex use your vehicle's paint code to get an exact match, so no more ugly repairs!
It's simple, easy and safe to use
Excellent results are easily-achievable and seamless, thanks to the precise paint colour match and unique blend of paint and clearcoat lacquer
It stops the chip or scratch from further rusting
The car can be washed and waxed in the future without issue
In case you're thinking "I've got an expensive car, I'd rather take it to a body shop than use one of these kits" then think again, as Chipex kits have been used to repair a huge variety of cars, even super-rare and exotic motors such as a 1960 Aston Martin DB4 , a 1963 Aston Martin DB5, an Audi R8 V10, and a 'Nero Daytona Black' Ferrari 575M, amongst others. Oh, and top that off Chipex are an official supplier to the Morgan Motor Company.
Before & after images of Chipex touch up paint on a citroen C1 bumper.
Chipex sell the system for an extensive list of cars from around the world, and if you want to see if your car is included (it probably will be) simply visit the Chipex manufacturer page.
All said, there are a huge amount of benefits to using a Chipex touch-up paint system to repair that unattractive paint chip, light scratch or scuff in your car's bumper, and now you know what those are, simply input your car's registration plate or colour code into the form on the front page of the Chipex website and order yours today!
Chris Davies is an award-winning motoring journalist writing for CarProductsTested.com
Follow Chipex on their Facebook, Twitter and YouTube accounts.
Choosing a selection results in a full page refresh.
Press the space key then arrow keys to make a selection.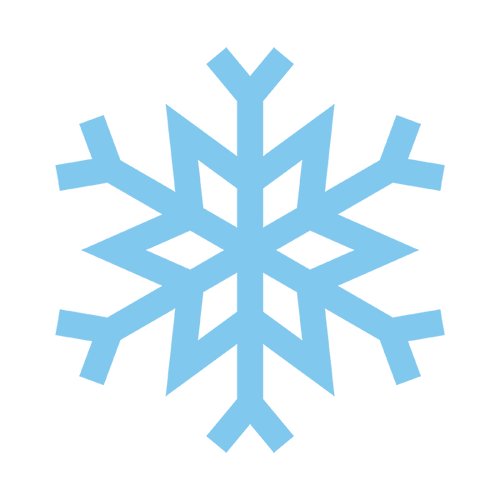 Use code 15%sale for
15% off your order