Mercedes-Benz. The name is amongst the most iconic of any car manufacturer, for good reason; they've been making cars for over 130 years and in that time Mercedes-Benz have built many cars that manifest all the soul and passion you could ever want in a motor car.
Sure, they've been through rough patches and sold cars that have zero character or any real appeal to the true petrolhead, but push those aside – all manufacturers make models like those for the masses – and you quickly realise just how many incredibly distinctive and magnificent cars Mercedes have produced since their beginning.
In this article, I've endeavoured to dig out the very best of the best videos showing these magnificent machines off to the fullest. Enjoy.
1. Sir Stirling Moss and his Mercedes-Benz 300 SLR 722
Amongst fans of racing, the numbers 722 instantly correspond to Stirling Moss and Mercedes-Benz, who completed the infamous Mille-Miglia road race in 1995. It took Sir Stirling 10 hours, 7 minutes and 48 seconds to complete the incredibly dangerous 992-mile road course, and at a barely-believable 98.53 mph. The 722 was the time he started the race in the morning. That very same car still exists, and Mercedes maintain it so well that it can still be driven properly and at speed. Enjoy this superb piece of filming with the Sir Stirling and the incredible sound of the 300 SLR.
2. Mercedes-Benz SLR McLaren
It's hard to believe that it's already been 13 years since the SLR McLaren was first seen on roads, and yet this amazing car still looks fresh today. With a 5.5 litre supercharged V8 producing 616 horsepower and 580 lb ft of torque, a 0 – 60 mph time of 3.4 seconds, a top speed of over 210 mph and in-gear acceleration so fast it could just about warp time, the SLR McLaren is still one of the meanest supercars on the roads today. Jay Leno takes us on a tour of his personal car, and describes in-depth what it is like to live with and drive.
3. 1972 Mercedes-Benz 600 (Grosser Mercedes)
As most people like to joke about, the 600 was (unfortunately) well known as a favourite amongst third-world dictators such as Nicolae Ceausescu, Idi Amin, Pol Pot and Saddam Hussein. On the flip side of that though, they've also been owned by notable names including Elvis Presley, John Lennon, Elizabeth Taylor, Rowan Atkinson and Jack Nicholson, to mention but a few. When it was launched in 1963, the 6.3 litre V8 was the world's most expensive car, costing more than even a Rolls-Royce. Perhaps part of the reason behind that was because not only is almost every part of the car bespoke, but the majority of moving parts are powered by a complex hydraulic system! In another video by Jay Leno, we're taken on an interesting tour of the 600, and he shows us what it's like to drive one.
4. Mercedes-Benz G63 AMG 6×6
And now for something completely different. Mercedes have always products a diverse range of cars, and the the G63 AMG 6×6 shows that can make brutish beasts with the very best of them. Actually, the 6×6 is really in a class of its own, because unless you include truck manufacturers, no other major car maker produces a 6×6 pick-up truck or SUV. The G-Class 6×6 is on a whole new level when it comes to off-roading, and it's easier to show what it's capable of, and how exceptionally massive it is, in this video…
5. 2016 Mercedes-Benz S600 Maybach
Okay, perhaps not the car most would include in a list of Merc's cars. However, the Maybach is kinda unique in the fact that they offer a car that'll outpace the majority of cars on the road, while giving its rear-seat passengers the kind of luxury you'd normally see in the closed-off first-class section of an international flight. The S600 Maybach is so luxurious and spacious, that even offerings from Rolls-Royce and Bentley can barely compete with the sheer amount of tech and gadgetry inside this limousine-like car. Be great for a long road-trip eh!
6. Mercedes-Benz 280
If you want a car with about as much character as possible, then the seventies-era Mercedes 280 has to be on your list. There are very few affordable classic cars that can compare with the Merc 280 for such magnificent poise, and today these are sought-after cars for good reason. In another beautiful Petrolicious film, one owner of a 280 talks about why he wanted one, what went into restoring the car and why he loves it so much.
7. Sir Stirling Moss & Lord March drive the Mercedes-Benz W196 at Goodwood
Back in the 1950s, Mercedes made some of the most spectacular-looking racing cars, which are so eye-wateringly stunning that they;re like pieces of art. Thankfully, Mercedes don't pack their cars in cotton wool and sit them in a museum permanently, but instead like to actually use them properly. In this video, Sir Stirling Moss and Lord March (he of Goodwood car festival fame), drive two versions of the W196 racer. Turn the volume up for this one guys!
8. Sauber Mercedes-Benz C11 racer – onboard at Spa-Francorchamps
For those among you who love racing, Mercedes has had a rich history in motorsports, and the 5.0 litre V8 twin-turbo 1990 Sauber Mercedes C11 is one that sticks firmly in the mind, being both beautiful in body and sound.
This onboard lap of the C11 at Spa-Francorchamps is a short but sweet video, and you'll definitely want to listen to this through either some good speakers or headphones, and let that heady mix of spooling turbos, tuned V8 and various other glorious mechanics all working in harmony bring absolute pleasure to your ears…
Choosing a selection results in a full page refresh.
Press the space key then arrow keys to make a selection.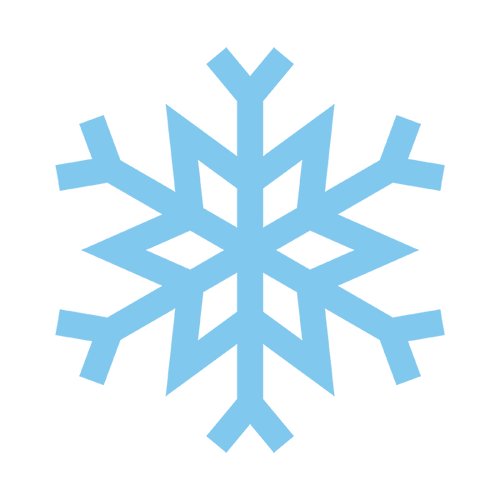 Use code 15%sale for
15% off your order