Ferruccio Lamborghini was rich and powerful, making his wealth from a tractor factory established just after World War II. In the early 1960s, Ferruccio approached Ferrari and asked them to build him a special car, but they refused, stating they already sold those, and he could choose one of the models they already built.
Bad move. Off the back of this, Ferruccio decided he wanted to built sports cars that would compete with Ferrari – something many thought he was crazy to do.
Still, he went ahead and Automobili Ferruccio Lamboghini was formed in 1963, and – quite unbelievably – by 1964 the first Lamborghini was born; the V12-engined 350 GTV.
Since then, Lamborghini have gone on to do exactly what Ferrucci set out to accomplish – build supercars to rival Ferrari's offerings.
Lamborghini have made some of the most incredible, memorable supercars the world has seen, and their posters adorned the walls of many an Eighties youth, who fantasised of owning one of these angular, snorting beasts one day.
Today, Lamborghini still make some of most badass supercars (and hypercars) on the market – albeit with slightly more toned-down styling for the most part – and their distinctive designs are instantly recognisable.
In celebration of this truly outstanding Italian supercar manufacturer, here are some of the best videos on the internet featuring Lamborghini supercars. Enjoy!
1. Lamborghini Miura
Let's start off with one of the most attractive supercars ever to be designed, and one that many immediately think of when asked about early Lamborghinis – the Miura.
As incredible as it looks, it's got the noise to go with those lines, and in this wonderful short film we're given a true taste of what they're like to drive. Definitely one for the volume to be up high.
2. Lamborghini Countach
If ever function followed form – the opposite of the norm today – then the Lamborghini Countach is perfect example of that.
This is an exotic supercar built to look good, and go fast. There's no rear vision, the air con barely works, the side windows open about three inches, ingress and egress is ridiculously hard, you have to be under 5′ 8″ to fit in, and have size 9 shoes and below to drive it becasue of the pedal spacing and size.
Still worth it? Absolutely, according to this owner of this one…
3. What's it like to live with a Lamborghini Diablo?
It's all good watching a supercar ripping up tyres on track, filmed by professionals on some expensive camera, but what exactly is it like to live with and drive one in the real world, on real roads – y'know, the tarmac we spend the majority of time driving on.
In this interesting and comprehensively-detailed video, a Lamborghini Diablo owner removes the rose-tinted filter and shows us the real side of driving this nineties supercar.
4. Lamborghini LM 002 – the 'Rambo 'Lambo'
You may think the hand-built Bentley Bentayga is an entirely inappropriate SUV for off-roading, and with a price tag starting around £160,000, you may be right.
However, this pales into comparison with the Lamborghini LM 002 – or the Rambo Lambo as it's well known. This ginormous beast was built mainly for the Saudi army, but the orders never happened. With a 5.2 litre V12 directly taken from the Countach, tyres that cost thousands to replace, and crippling fuel economy, it was never realistically going to be bought by the masses.
Still, we're glad it was made eh, and this video featuring Jay Leno gives us all the information on it you'll want, as well as a great test drive.
5. Lamborghini Murcielago
It boggles the mind to think that the Murcielago came onto the scene 15 years ago, in 2001! Times flies, and it really doesn't seem that long ago at all since we first saw Lamborghini's car to replace the Diablo.
It's had various incarnations since then, but with the design and power, it was every bit the mad, bad Lamborghini people knew and loved.
Here we're taken on an in-depth tour of the Lamborghini Murcielago, and given the chance to see what every single switch, button and control does, and what the engine and exhaust sound like. One for the info-geeks among us…
6. Lamborghini Gallardo – the 'affordable' one
Wanting a slice of Porsche's massive market share, just two years after the Murcielago was born, Lamborghini developed a new, more attainable supercar – the Gallardo.
This was a high performance sports car with a lower price than its big brother, 4-wheel-drive, 500+ horsepower V10 engine, a 186 mph top speed and easy-use paddle shifters for gear changes.
Thanks to its relatively good comfort level, superb grip from that 4WD system, and a reliable Audi-engineered motor, these all added up to a Lambo that could be driven as an everyday vehicle.
With supercars now changing over to auto transmissions, Lamborghini offered the Gallardo with a gated manual 'box and two (rear)-wheel-drive, making sure it didn't lose the famous Lambo edginess.
7. 2016 Lamborghini Aventador LP 750-4 Superveloce
The SV after the Aventador badge stands for Superveloce, which translated means Super Fast. This has been Lamborghini's special edition badge for decades, and the https://www.lamborghini.com/en-en/models/aventador/aventador-superveloce has more power and is lighter than the standard version.
6.5 litre V12 engine? Check. 740 hp? Check. 4-wheel-drive? Check. Right, let's see how it does then…
8. Lamborghini Huracan
The Huracan is the Gallardo's successor, but there were mixed reviews from the very start, with accusations of big understeer on the 4-wheel-drive version, and worse (for a Lamborghini) it has been deemed 'boring' by some!
Are they right? Nope. Evo sets out to prove the pessimists (and, let's face it, many keyboard warriors) wrong, in their test of both the LP610-4, and LP580-2 in glamourous Qatar and… less glamorous Lincolnshire.
9. Lamborghini Sesto Elemento
Sesto Elemento or 'Sixth Element', is entirely apt, becasue it's carbon in the periodic table, something this Lamborghini is made mostly of.
With brutal looks, a 0 – 60 mph time of just 2.5 seconds and an almighty exhaust note bellowing out, the Sesto Elemento is one of those car that'll adorn teenagers walls (or more likely smartphone wallpaper) and returns to the days of the Countach with its out-of-this-world design. Great stuff!
You can't beat Top Gear for awesome filming, and with Imola as the Lamborghini Sesto Elemento's proving ground, Richard Hammond shows us just what it's capable of.
Choosing a selection results in a full page refresh.
Press the space key then arrow keys to make a selection.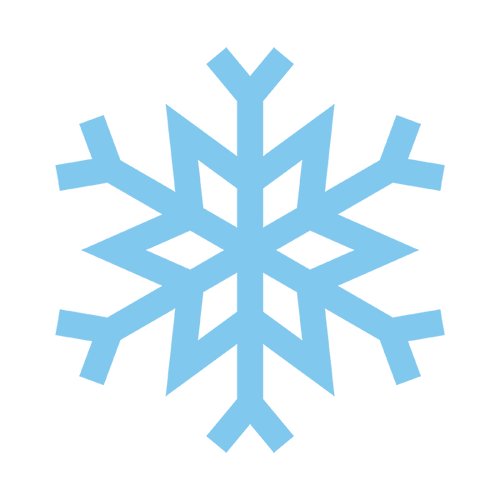 Use code 15%sale for
15% off your order