Porsche. To many this iconic name immediately springs to mind a few things; curvaceous body designs, bombproof German engineering, a sports car for the masses, rear-mounted Boxer engines, speed, handling and perhaps the unfortunate image of an eighties yuppie in a red 911 Cabriolet.
However you think of Porsche, this is a company with a racing history as deep and rich than most, and performance sports cars that are not only aspirational but which are actually within reach.
I've been fortunate enough to visit the incredible Porsche Museum in Stuttgart-Zuffenhausen, Germany, and learning about the history of Porsche only makes you want one even more.
Ferdinand Porsche founded the company in 1931, and the first job was to make the now-iconic Beetle, to give the people of Germany affordable and reliable transport, and it went on to help with the design and engineering of the early Porsche models.
Since then, Porsche have gone from strength to strength in terms of sales, engineering advances, race wins and the diversity of models they sell, which includes super and sports cars, GTs large and mid-sized SUVs, and a range of petrol, diesel and hybrid engines and motors.
Porsche and loved and desired by people the world over, and when it comes to films about Porsche, there are many to chose from. Here are some of the very best on the internet, hand-picked for your pleasure…
1. Magnus Walker and Porsche 911
If you're into your Porsche's – and heck, even if you aren't – you've likely heard of Magnus Walker, a man explicitly linked to Porsches. His love for them runs deep, and his ultra-cool builds are as desirable as they come.
There are a lot of videos out thee featuring this dude, but my favourite is this. Beautiful filming, a great location and an incredible soundtrack provided via the 911.
2. Porsche 959
The 959 is one example of how Porsche are constantly pushing forward on development, engineering and technology. In the 1980's the Ferrari F40 was a lean, uncomplex, lightweight and lacking electronic aids.
The F40's nemesis was the 959 and was quite the opposite of the Ferrari, sporting traction systems, an incredibly advanced (for the time) all-wheel-drive system, ride height adjustment for the street versions and more weighty too.
This in-depth review and test drive of the Porsche 959 delves into the history of the model, why it was developed and more on why it was so damned good.
3. Porsche 918 Spyder
If there was a successor to the 959 in terms of engineering evolution, it is the Porsche 918, a hypercar with a 608 bhp engine mated to two electric motors producing an extra 279 horsepower.
In this video, the guys from Motor Trend well and truly put the incredible Porsche 918 through its paces, meaning us guys benefit by watching this thing howl around the track at top speed. Oh, and as an added benefit, there's even a bit of the 959 in there too!
4. 1989 Porsche 911 Turbo
The legendary 911 930 Turbo was a car so right, and yet so wrong at the same time. Right, for being fairly luxurious, comfortable and fast, but wrong for a powerful, lightweight rear-mounted engine sitting five miles behind the rear wheels, a turbo-lag as laggy as they come, which led to the boost kicking in on a corner, the car understeering before the rear flicking out nastily, ultimately ending up with you and your 911 Turbo in a ditch, through a bush or worse.
Hugely respected and knowledgeable car journalist Harry Metcalfe take us on a tour of his rather splendid 1989 911 930 Turbo (that's a lot of numbers, I know), and lets us feel what they're really like to own and drive.
5. A colourful Porsche collector
For some, collecting a set model of car from one manufacturer becomes an obsession. For one guy, collecting a Porsche 911 in each of the colours they do is his ultimate goal.
Is his a little bit bonkers? Yes. Is it cool. Darn right it is! In this video, we're taken through his extensive collection, and why his love for the 911 is so strong. Respect.
6. Porsche 718
When I visited the Porsche museum years ago, there was a 718 on display, and I immediately loved its smooth curves and uncluttered design. It's wonderful to see such machines in the flesh, but I'm always left a little disappointed that I can't hear them start and run.
In this utterly beautiful film by one of my favourite YouTube channels – Petrolicious – Derek Bell, an ex-Porsche works driver, takes the 718 718 RS 60 Targa Florio-winning 718 RS 60 on the stunning-but-dangerous Targa Florio mountain course in Sicily, Italy. Turn your volume up for this one folks.
7. The million-mile Porsche 356
Many of us think that when car hits 100,000 miles, it's doing well but perhaps it's time for a change. Guy Newmark has driven the same Porsche 356 for 45 years and has put almost 1,000,000 miles on the clock. Actually, this video is from 2013, so he's likely passed that mark now.
Okay, it's had three engine rebuilds, but aside from that this is a car that has been driven. A LOT. Even after all those miles, he states that it still has no squeaks or rattles, which is incredible considering I've tested brand-new cars that do!
He states he has the oil changed every three thousand miles. Work that out, and that'd be 333 changes over the years, and at a cost of let's say $30 per change you're talking almost $10,000 on oil alone.
This though, is the absolute love for a car, and Guy even makes up errands just so he can drive the 356. It looks good, sounds great and is certainly a car you'd find joy sat behind the wheel for that astonishing amount of distance covered.
8. Porsche 356 is driven EVERYWHERE
It's rusty, the body is falling to pieces, it looks like it should be parked in a scrap yard. However, the owner of this beat-up 1956 Porsche 356 has one hundred precent of my respect. Why?
He bought the 356 after it was advertised on Craigslist as a mis-spelled advert. The car was in bits, and clearly worse for wear. However, Matt Hummel put it back together and decided to use it for post office runs.
Instead, he ended up driving it on roads and to places most people would only consider taking a 4×4 or SUV. If Ferdinand Porsche was alive today, I'm almost sure he would salute Matt being so adventurous with this vintage 356.
9. A ride-along in a 1969 Porsche 917K race car
With an undeniably rich racing history, how could I not include at least one video of a race car in action. In this case, we are treated to a point-of-view angle in a very special 1969 Porsche 917K.
Okay, the video isn't the best quality, but you can hear every single sound from the engine, transmission and exhaust so well you feel like you're the one driving it. Another one to turn that volume to 11, neighbours be damned!
Choosing a selection results in a full page refresh.
Press the space key then arrow keys to make a selection.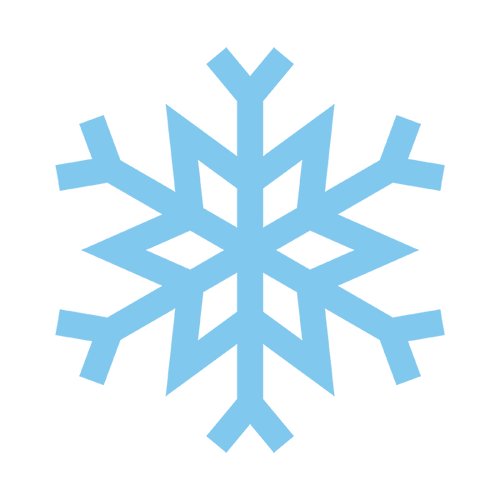 Use code 15%sale for
15% off your order