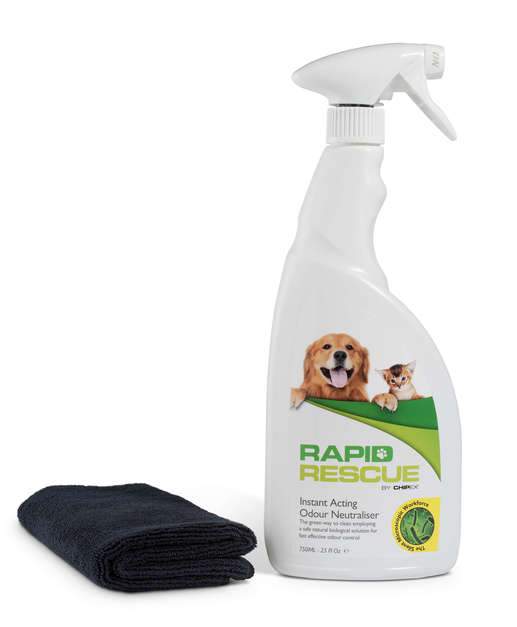 Rapid Rescue Odour Neutraliser for all unwanted odours - 750ml
Sale price

$29.99

Regular price
Tax included.
Shipping
calculated at checkout.
Odours are a common major problem in many areas and some competitor products just contain fragrances that simply mask the unwanted odour only for this to return and the problem to remain.
Rapid Rescue is different. This innovative product relies on a natural safe green biological action in synergy with the latest available chemical odour counteractants available from the global market place to efficiently remove the odour at source.
Rapid Rescue contains friendly non-pathogenic microbes that produce enzymes that degrade organic matter such as proteins and fatty acids that are the route cause of most malodours. The slow breakdown of these materials would otherwise create unwanted malodour and this is therefore not possible and prevented at source - hence a Rapid Rescue is achieved.
Rapid Rescue is fast acting , safe on all surfaces and can be used on most common everyday spillages including pet odours /soils, baby sickness and foodstuff spillages - such as putrified milk
Application - Simply spay wipe leave to act to reinstate fresh air